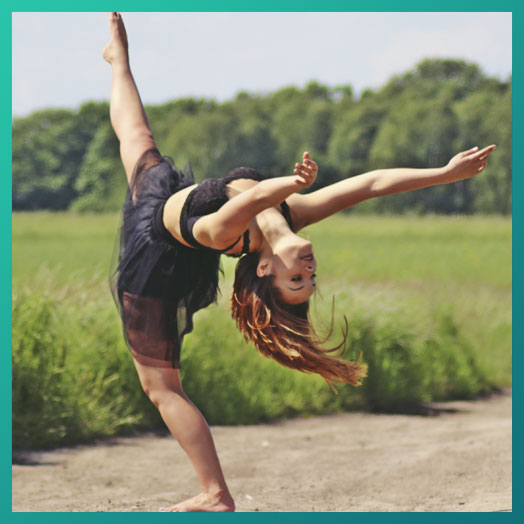 Work experience:
I am currently studying at the AWF in Poznań. Before that, from September 2014 to June 2015, I ran dance classes
with children aged five to ten in Wodzisław Culture Center. I prepared them to take part in tournaments and
performances. Repeatedly I took part in education programs and workshops lead by Caro Dance Theatre. In addition
I learned myself from outstanding choreographers in Poland and abroad. In the summer break I am giving classes in
Ballet and Contemporary Dance for people of all age groups, for both, beginners and advanced. This takes place in
the Nova Dance School in Katowice. The groups are formed by around 30 people.
Dancing career:
• Third place in polish championships with dance formation "Miraż" in show dance (Lisków, Poland, 2009)
• Fourth place in world championships with dance formation "Miraż" in show dance (Riesa, Germany,2009)
• Third place in polish championships in jazz dance with duet partner Aneta Ferens (Siedlce, Poland, 2009)
• Polish champion in baton twirling with dance formation "Miraż" (Opole, Poland, 2009)
• Third place in polish championships in jazz dance with duet partner Aneta Ferens (Siedlce, Poland, 2010)
• Fourth place in world championships in jazz dance with duet partner Aneta Ferens (Mikołajki, Poland, 2010)
• Second place in polish championships with dance formation "Miraż" in show dance (Kalisz, Poland, 2010)
• Second place in polish championships with small group "Miraż" in show dance (Kalisz, Poland, 2010)
• Fifth place in world championships with dance formation "Miraż" in show dance (Riesa, Germany, 2010)
• Polish champion in solo baton twirling (Opole, Poland, 2010)
• Polish champion in baton twirling with dance formation "Miraż" (Opole, Poland, 2010)
• Second place in european championships with dance formation "Miraż " in jazz dance (Serbia, 2010)
• Second place in european championships with dance formation "Miraż " in modern dance (Serbia, 2010)
• Fourth place in polish championships in solo jazz dance (Tarnowo Podgórne, Poland, 2011)